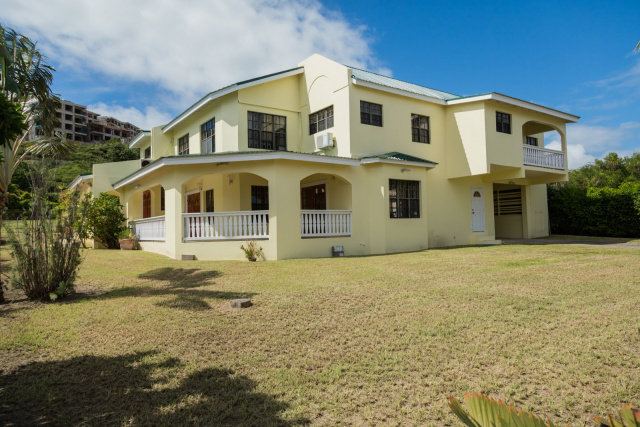 4 bedroom 3.5 bath 2 storey FULLY FURNISHED house in Frigate Bay for sale. This 4,561 sq ft fully fenced house (inclusive of foyer and porches) sits on 11,387 sq ft flat corner lot. This charming and well-maintained house boasts an atrium with waterfall and beautiful stonework, bar room, cistern with pump, AC in all bedrooms, study, garage, bar room, laundry and well manicured lawn.
PRICED FOR QUICK SALE: US$575K (unfurnished) or US$595K (fully furnished)
THIS REDUCED PRICE IS BELOW MARKET VALUE.